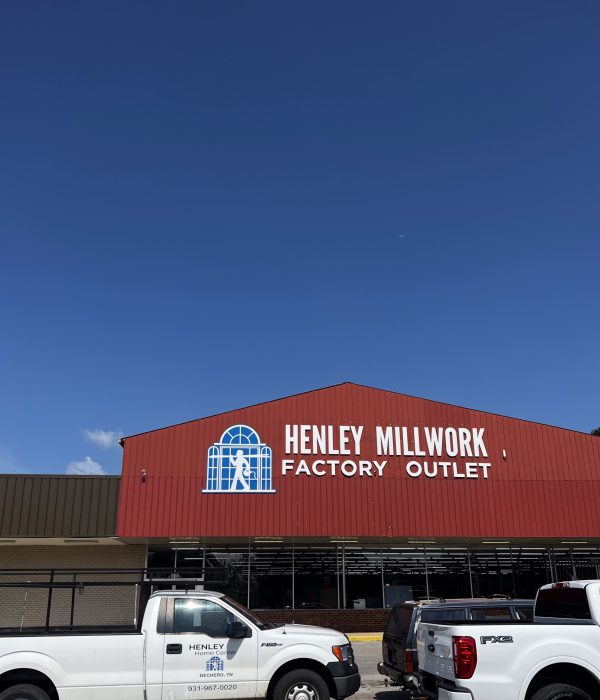 Transform Your Home with Henley Millwork Factory Outlet
Welcome to Henley Millwork Factory Outlet, your direct connection to premium millwork products for your home improvement needs. We're here to help you elevate your living spaces with top-notch windows, doors, and more.
At Henley Millwork Factory Outlet, we believe in convenience and value. By purchasing directly from us, you gain access to high-quality millwork products straight from the manufacturer. Cut out the middleman and experience exceptional craftsmanship without the added cost.
Explore a diverse array of millwork solutions designed to match your individual tastes and needs. Our carefully curated selection includes:
Replacement Windows
New Construction Windows
Picture Windows
Overstock First Quality Windows
Exterior Doors
Interior Doors
Storm Doors
Barn Doors
Stair Parts
Trim
Moulding
Propane Refills
Premium Products for Your Home
Our knowledgeable team is here to guide you through your product options and help you find the perfect fit for your home. Whether you're looking for advice on design, functionality, or installation, we're committed to making your experience smooth and rewarding.
At Henley Millwork Factory Outlet, we're dedicated to providing the best value for your investment. Our competitive prices ensure that you don't have to compromise on quality or aesthetics when enhancing your home.
Competitive Prices, Uncompromising Quality
Immerse yourself in the world of premium millwork by visiting our Factory Outlet in Decherd, TN. Explore our showroom, browse our selection, and experience firsthand the quality and craftsmanship that define Henley Supply Millwork.
Henley Millwork Factory Outlet